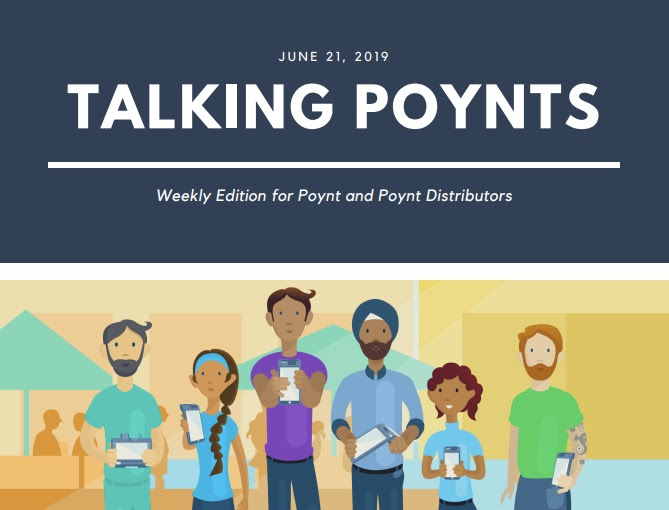 Below are the updates that were pushed out the week of June 21, 2019.
Feature Enhancements:
Developer: Change "Contact Poynt" button in Developer Console to open a new browser page that re-directs developers to the Developer Forum. Previously it would create a support ticket.
Bug Fixes:
Merchant: Poynt HQ > Store tab > Remove 3rd party paper roll link from the Store tab (our devices take up to 28' rolls and not 30' rolls).
Merchant : Tips report is showing refunds as tips collected
Reseller: Disabling CVV for Manual Entry on Mission control does not reflect on device.
Reseller: ( Mindbody only ) Resellers encounters the error "Error: V Number must only contain numeric digits (0-9)" when boarding a merchant through Reseller Portal.
Reseller: When a Reseller attempts to add an additional MID/TID, they see an error message "Invalid csrf token". We've updated the error message to be more Reseller-friendly.