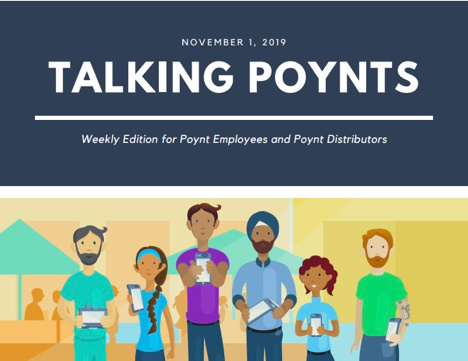 Below are the items released the week of November 1, 2019.
• Web Release: New Features & Bug Fixes
• APK Release (Spiderman): Rollout to all Nexi merchants initiated (11k/12k updated so far. We also release Jazinda RC6 Poynt Systems Updater to 200 merchants.
• API LMI Release: Bug Fixes
Web Release
Feature Enhancements
1. NPS Initiative: We need a larger sample size to make sure we are addressing the top merchant issues. In order to increase the sample size one of our plans we will serving NPS survey on Poynt HQ. We will be sending this survey to merchants 1 month after they create their Poynt HQ log in and every 3 months thereafter.
2. Pricing Bundles: Merchants can now purchase and manage their subscription bundles via Poynt Marketplace > App Center. We've refreshed this section to include everything a merchant can subscribe to in one place.
Bug Fixes
3. Merchants: On Poynt HQ > Reports > Fix for merchants being able to toggle on/off all reporting types.