You can customize the time to auto settle your daily activity via Poynt HQ portal. This will allow settlements to automatically close at a set time everyday. Any transactions in your open batch will be settled at this time daily. If you have multiple store locations, the auto close time will apply at the local time for the store.
Note: Auto-Settle option must be turned on by your Reseller. Please reach out to them if this isn't turned on.
Step 1: Log into Poynt.net (https://poynt.net/business)
Step 2: Click on Manage Store and Payment settings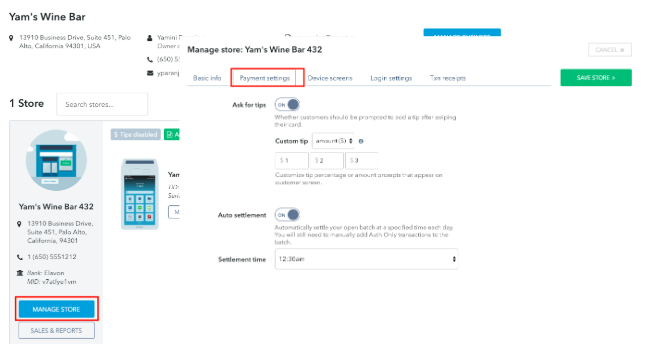 Step 3: Enable Auto Settlement and select a time at the end of your normal business day.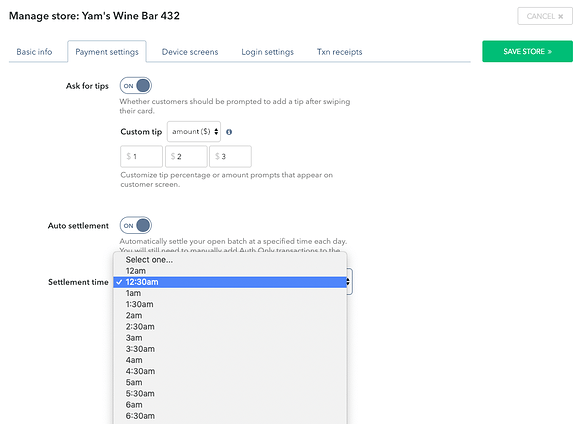 Note: Any transactions flagged as Auth-Only will still need to be manually added to the Open Batch
Step 5: Click on Save Store