Can we add option of our application where we get options like credit cash debit etc…
I am sorry, I am not sure I fully understand the question.
Hi Dennis,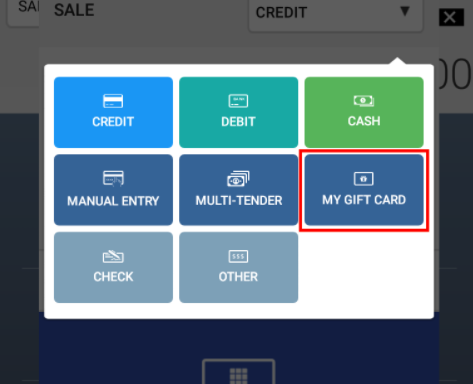 We want to add out app option here like My gift cards.
We are following this below link:
http://poynt.github.io/developer/tut/integrating-gift-cards-and-custom-tenders.html
But we are not getting such response.